We have decided to add some colour to our stud with our APHA registered homozygous tobiano stud stallion, Amarillo Poco EazyMcQ. McQ is 5 panel N/N and listed as an APHA breeding stallion. Approved outcrosses are APHA registered mares, AQHA registered mares and Jockey Club registered Thoroughbred mares. McQ is being shown at APHSA/APHA afiiliated shows and RHSA shows. He is guarenteed to add colour to your solid Quarter Horse / Thoroughbred mares. He has 6 APHA foals on the ground. He was shown professionally in 2018 ended the year as APHA and APHSA high point earner at the National show in Parys 2018. From 2019 he is now being ridden and shown by a disabled rider showing his gentle temperament in taking care of his rider. McQ was gelded October 2017 but we have frozen semen available for sale.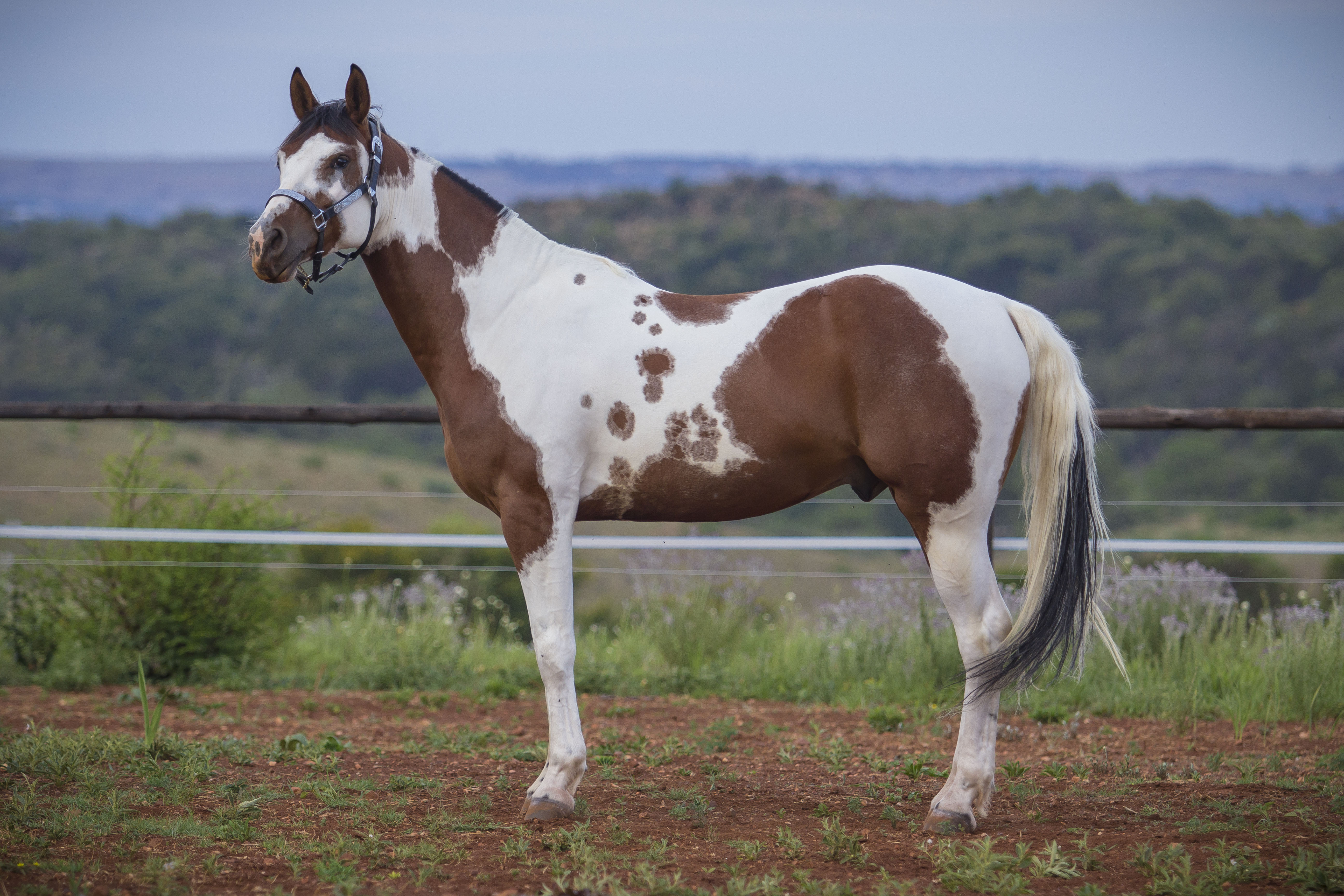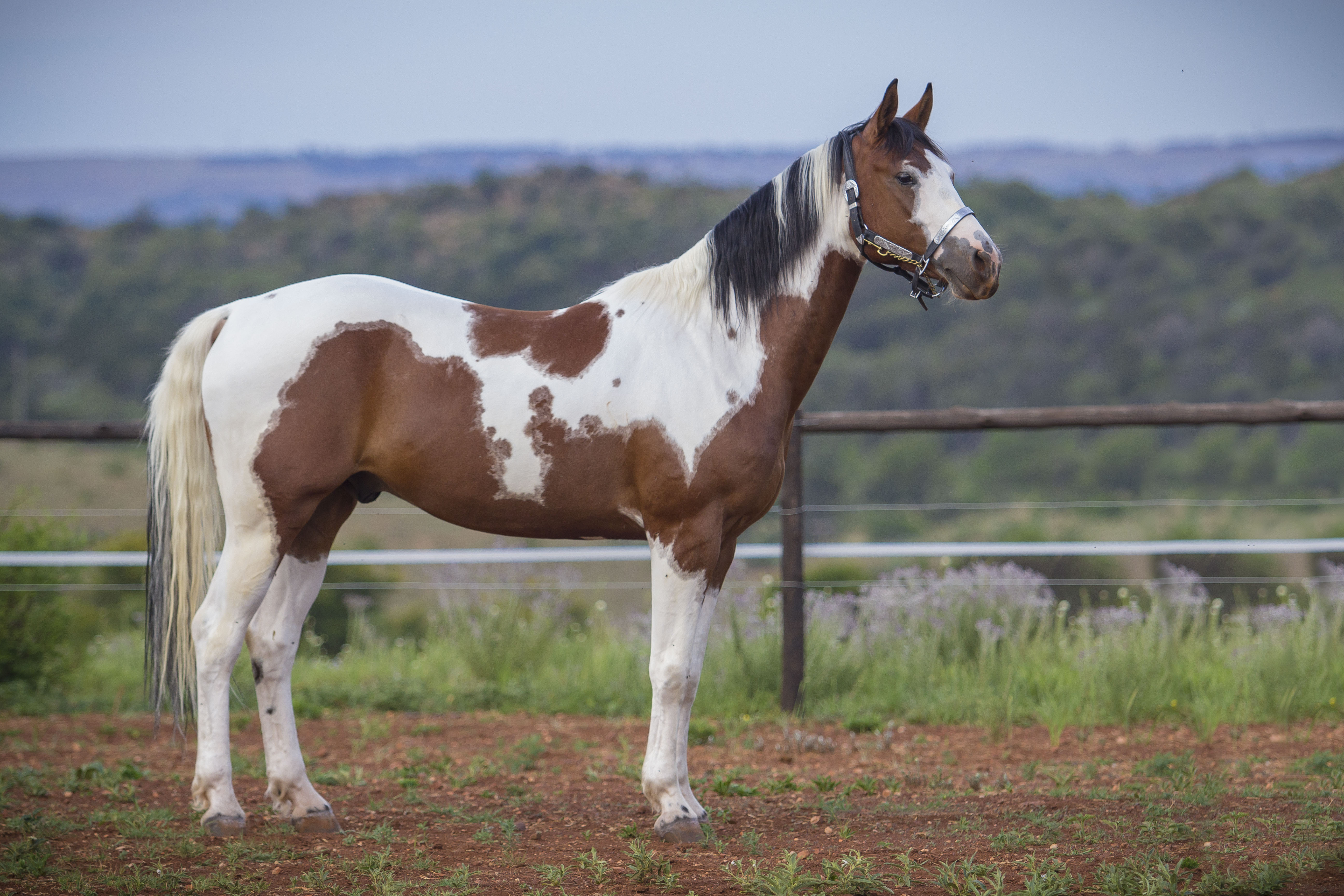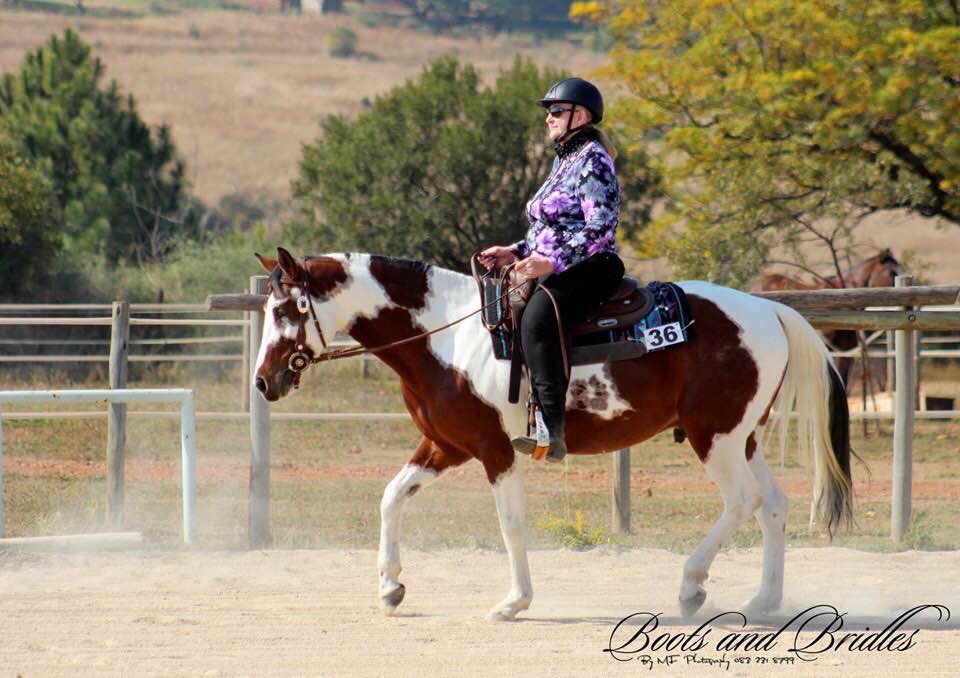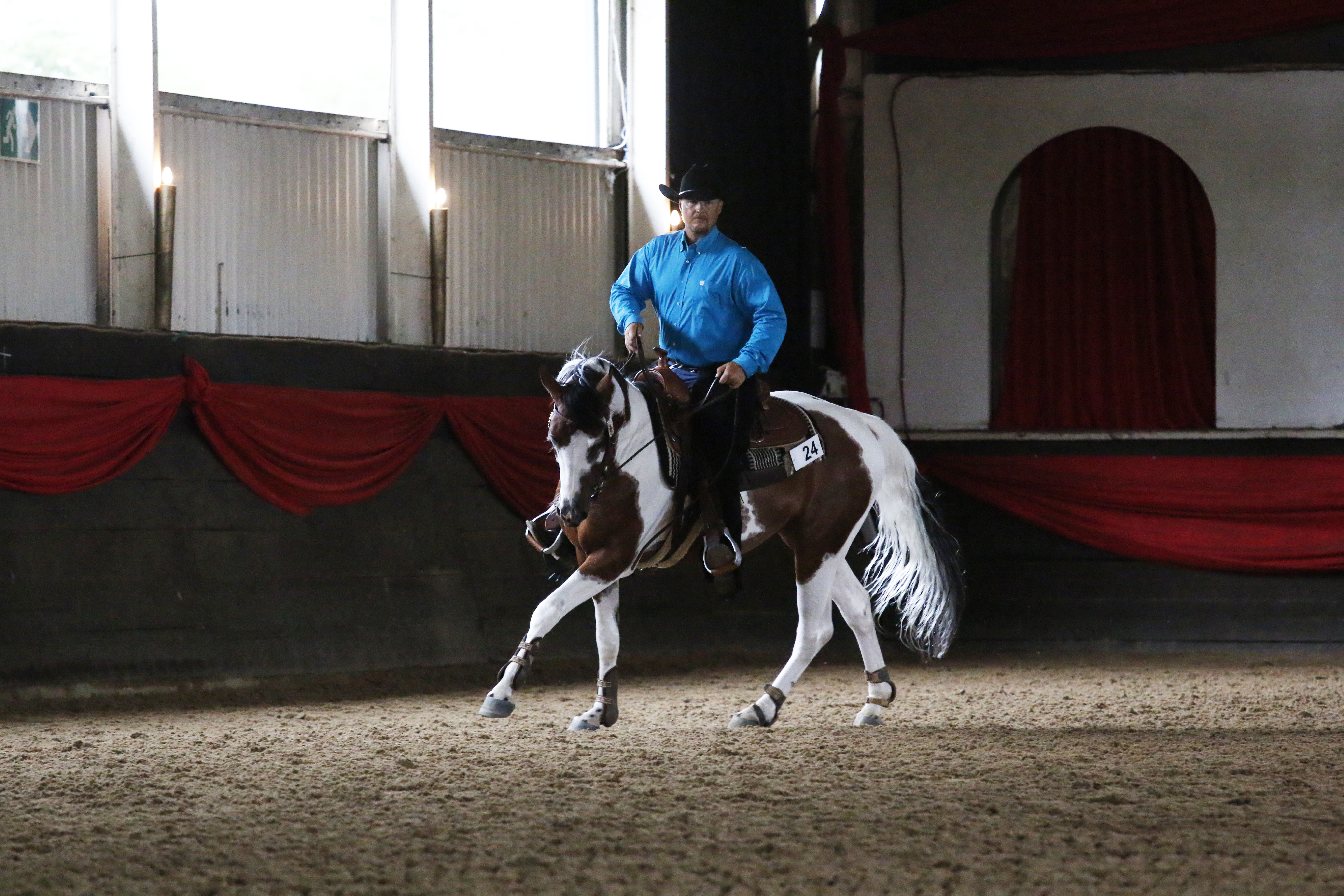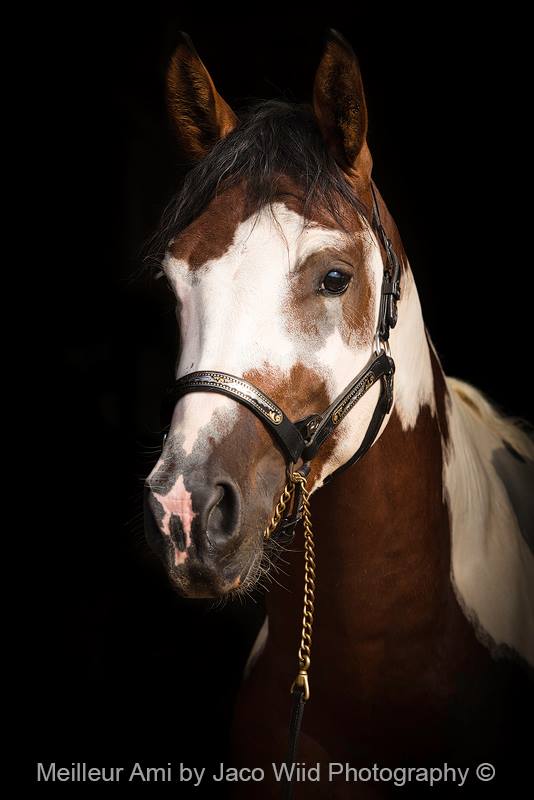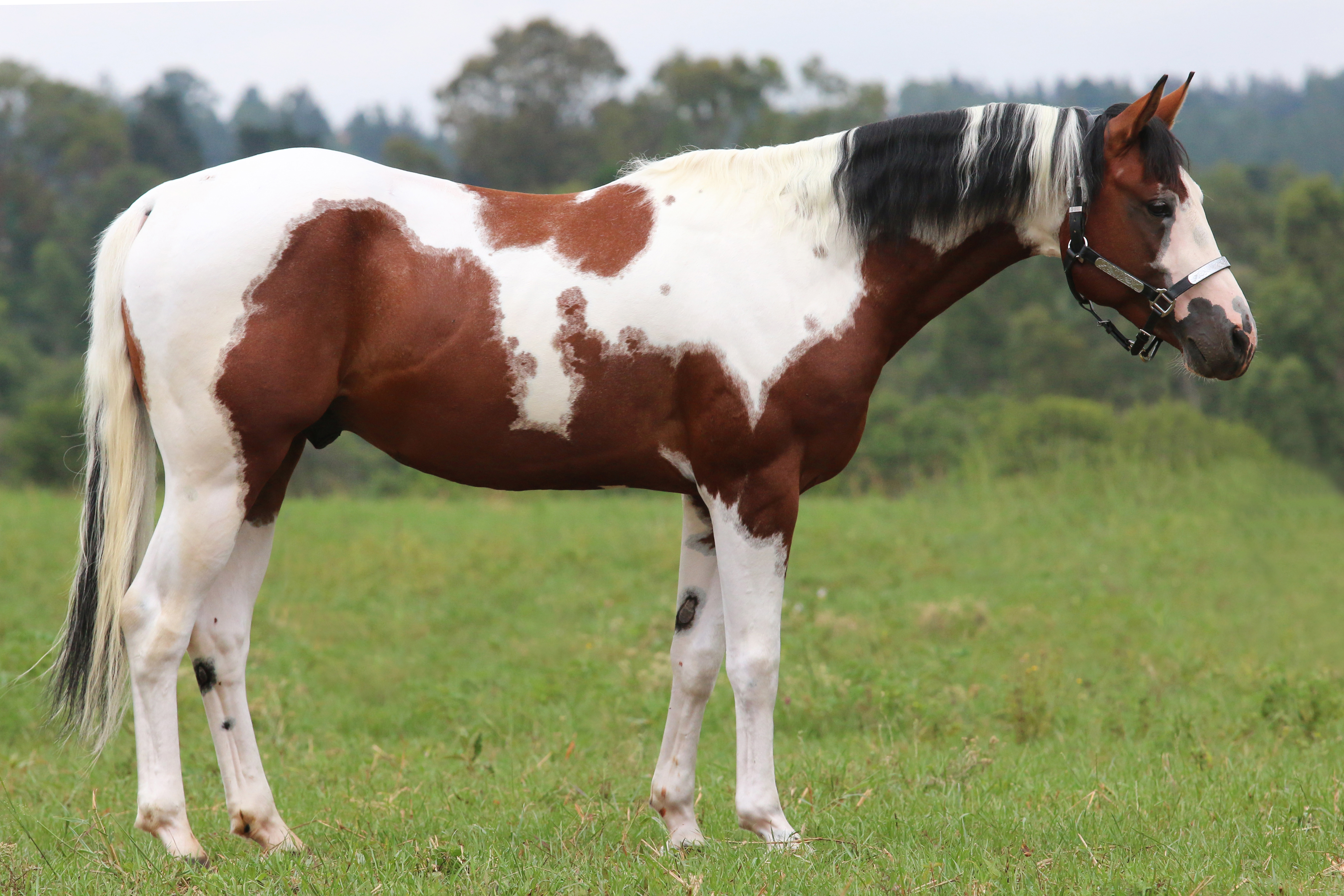 Amarillo Poco EazyMcQ, APHA homozygous tobiano stud stallion. 5 Panel N/N, listed as APHA breeding stallion.
A Painted Smart Olena (APHA, Imp Germany) x QT No Questions Asked (APHA, Imp USA), d.o.b. 24/01/2013.
Frozen semen available for sale.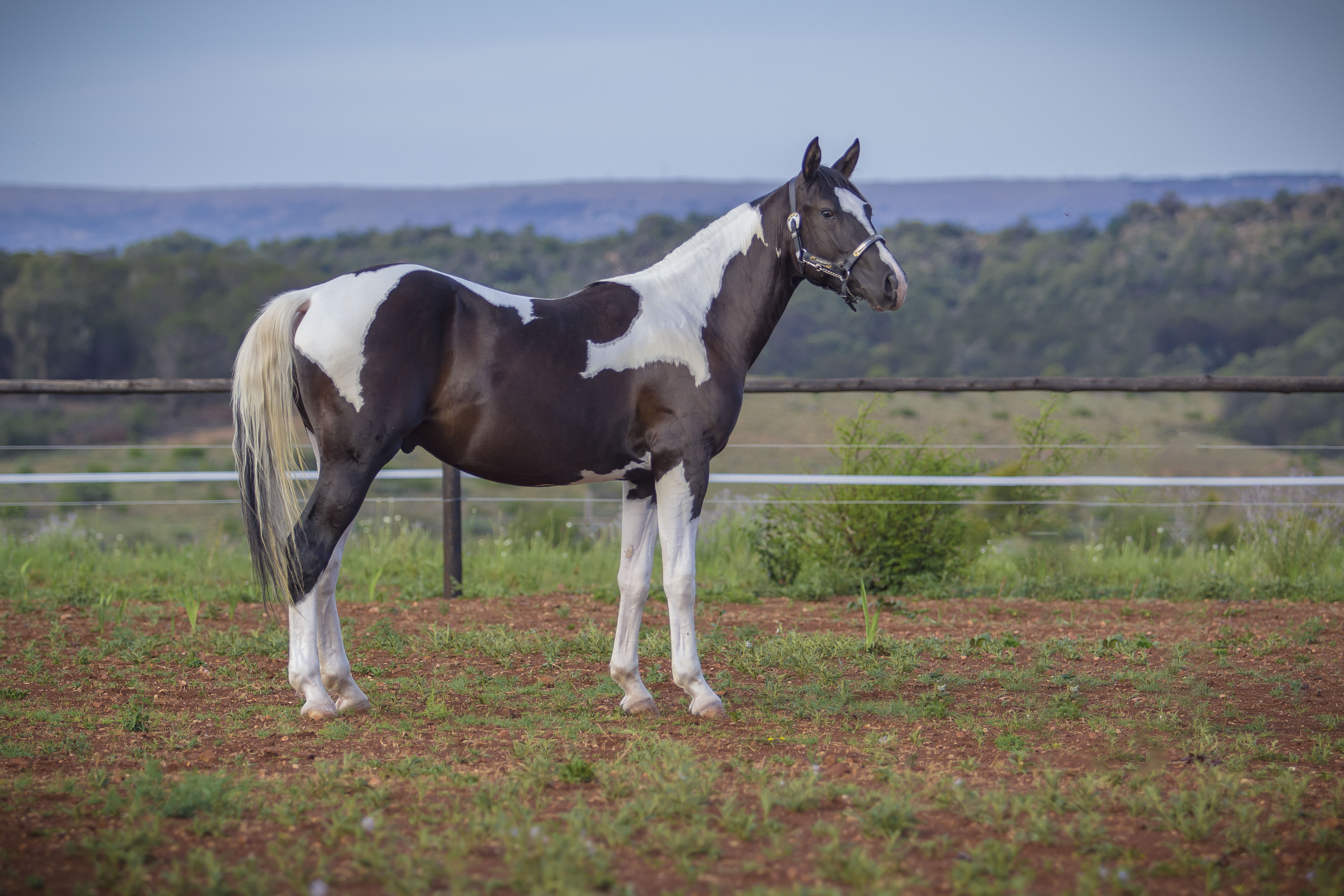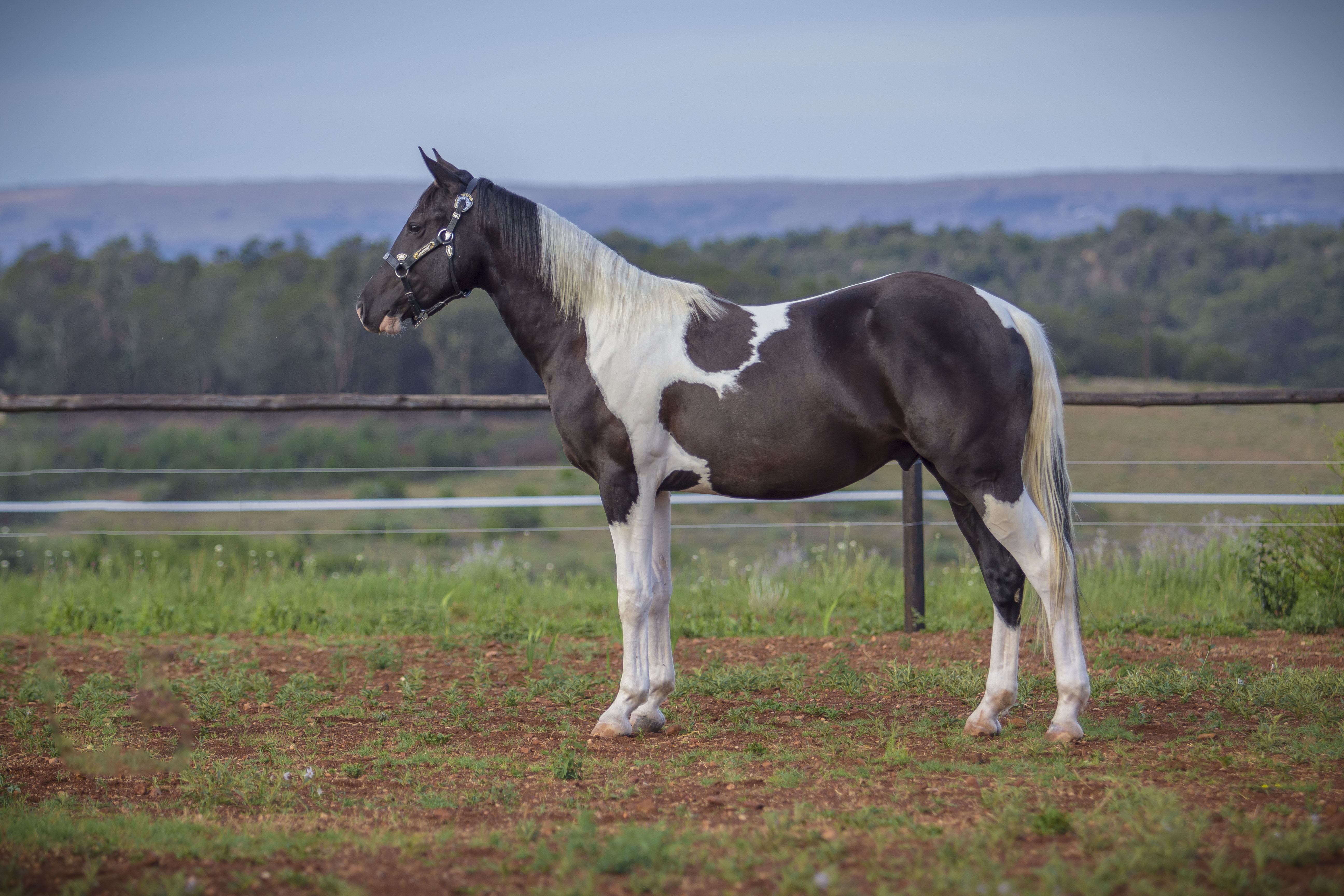 Uniquine McNiteFrost, d.o.b. 26/11/2016, black tobiano gelding. Breeding Amarillo Poco EazyMcQ (APHA) x CalVal Pardon My Dust (AQHA). He is standing 15h at 2&1/2 yo. This very athletic and laid back colt has been gelded and will be retained as a riding and show horse.
Tiaan's Topgun was our stud stallion from 2009 to 2011. He was gelded on 06/07/2011 with his first foal on the ground Dam: Amarillo Doc Jubyleo (Uniquines Peacemaker) born 25/02/2011. He has another filly on the ground, Dam: Bronco Smart Spark born August 2011.
He has attended his first dressage show on 15/05/2011.

He has also entered SAQHA / AQHA shows where he placed well and was reserve overall stallion at the SAQHA show on 04/09/2010.
Topgun is now at 11 yo a happy trial horse that you can safely put any rider on.
He is SAQHA and AQHA (USA) registered.
He is current on inoculations, farrier work, dentistry and deworming and has a current GHS passport.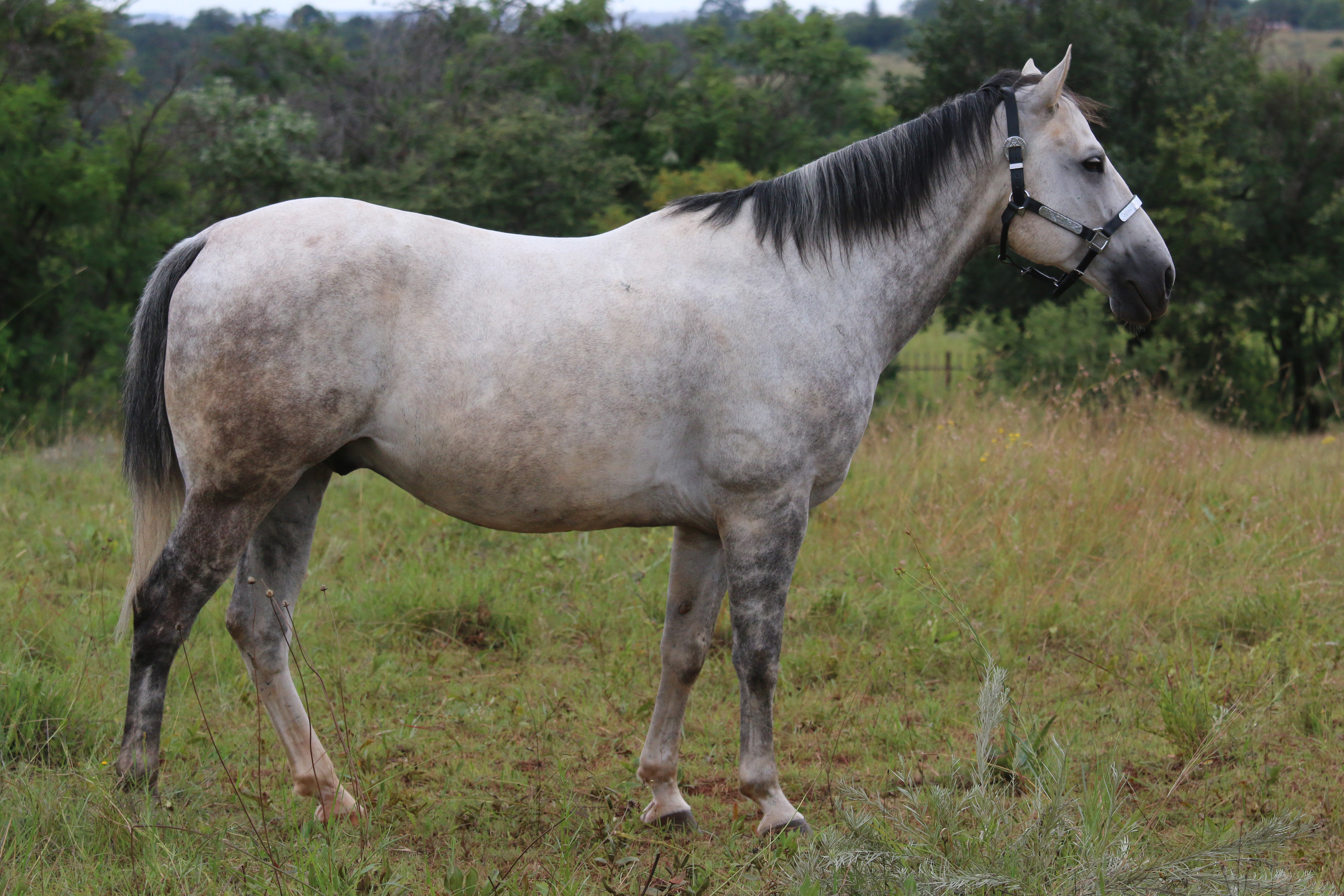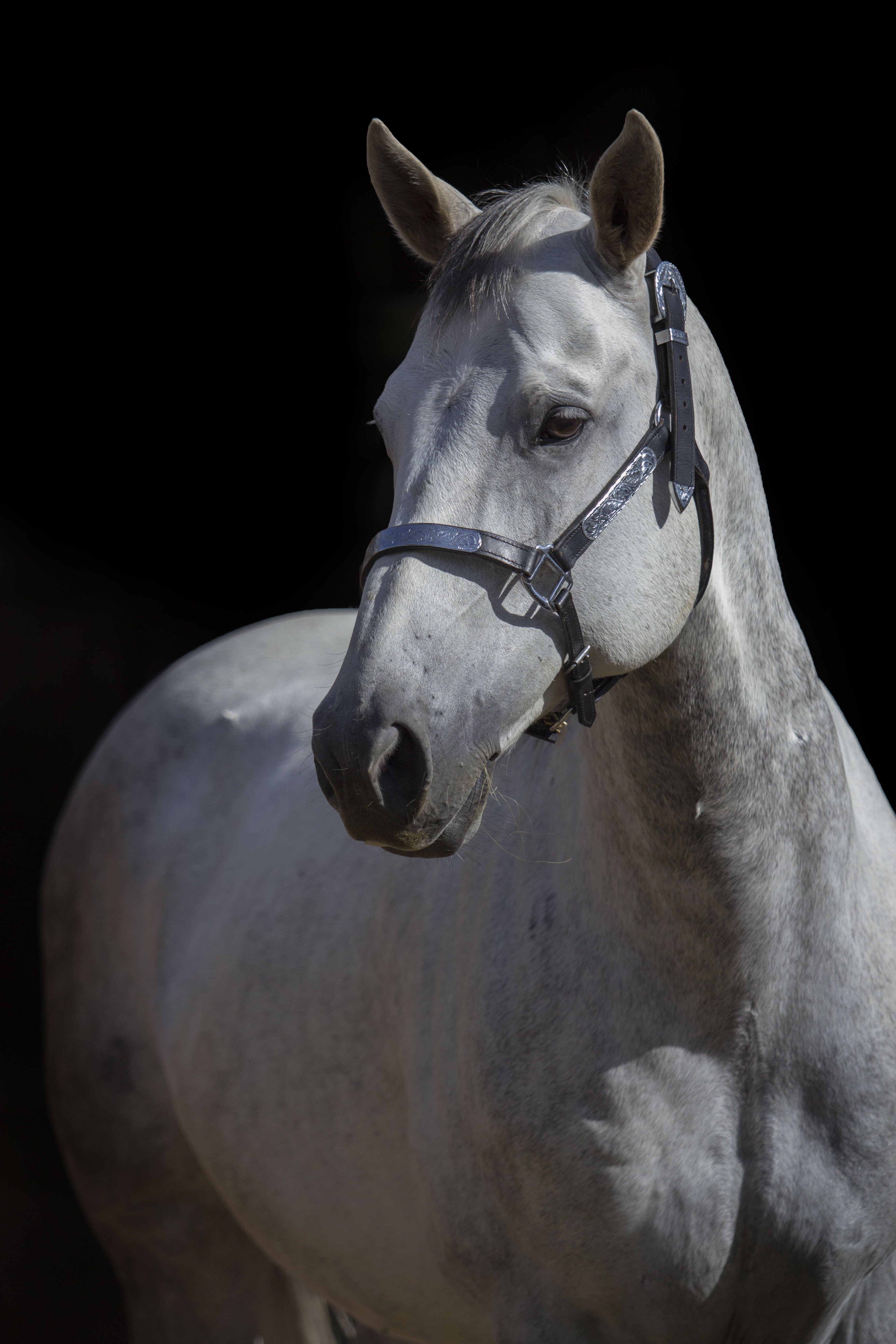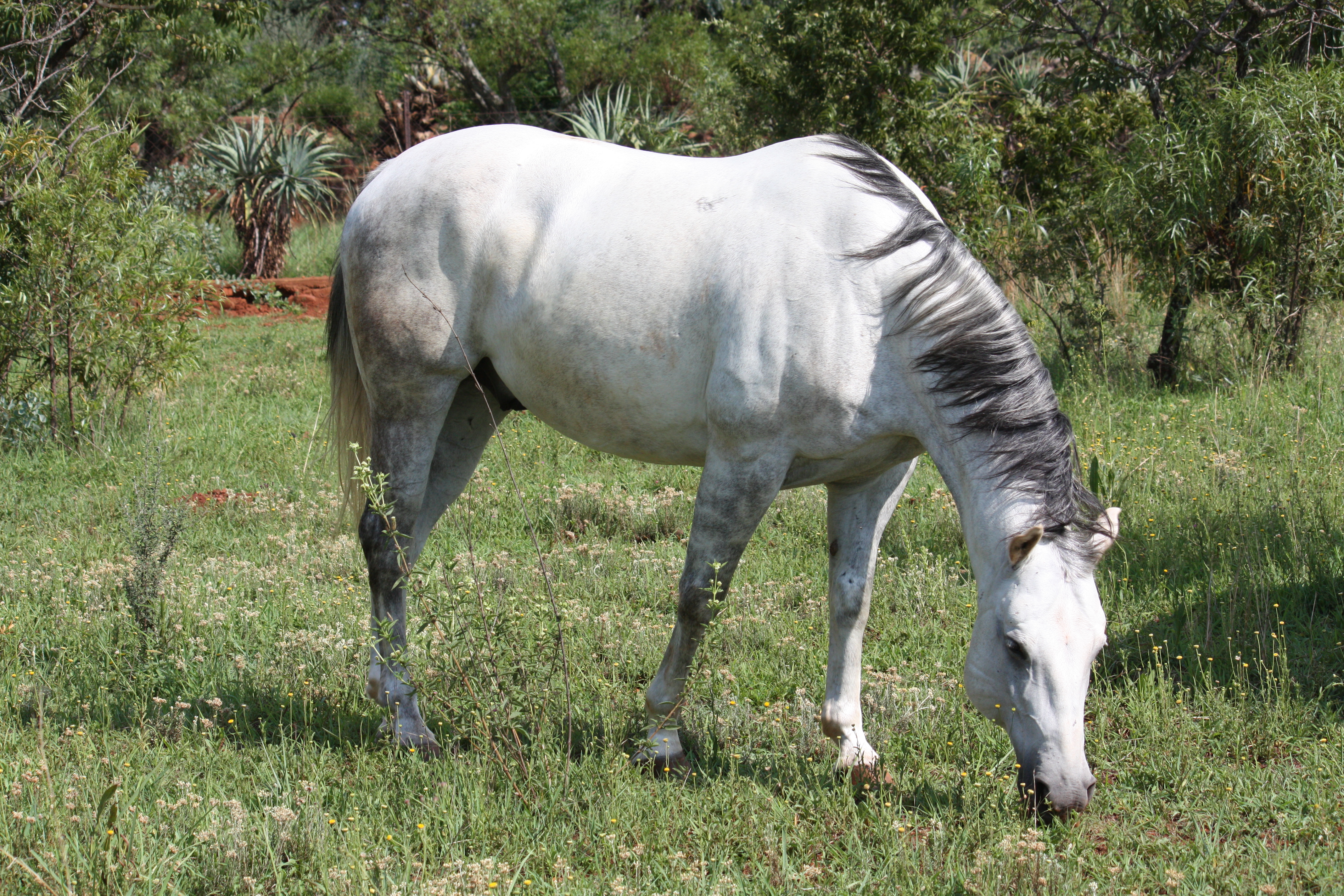 Topgun's first dressage show 15/05/2011