Uniquine McEasyStreke, d.o.b. 04/12/2016. Bay tobiano stallion. 6 panel N/N. His breeding is Amarillo Poco EazyMcQ x NJQ Painted Lady Lena. He is 14,3h and still growing. He should mature to 15h. He is reining and cutting bred. This young stallion has been backed and will start his riding career in 2021. He will be available for coverings from 2021. Please contact us if you would like to book a covering.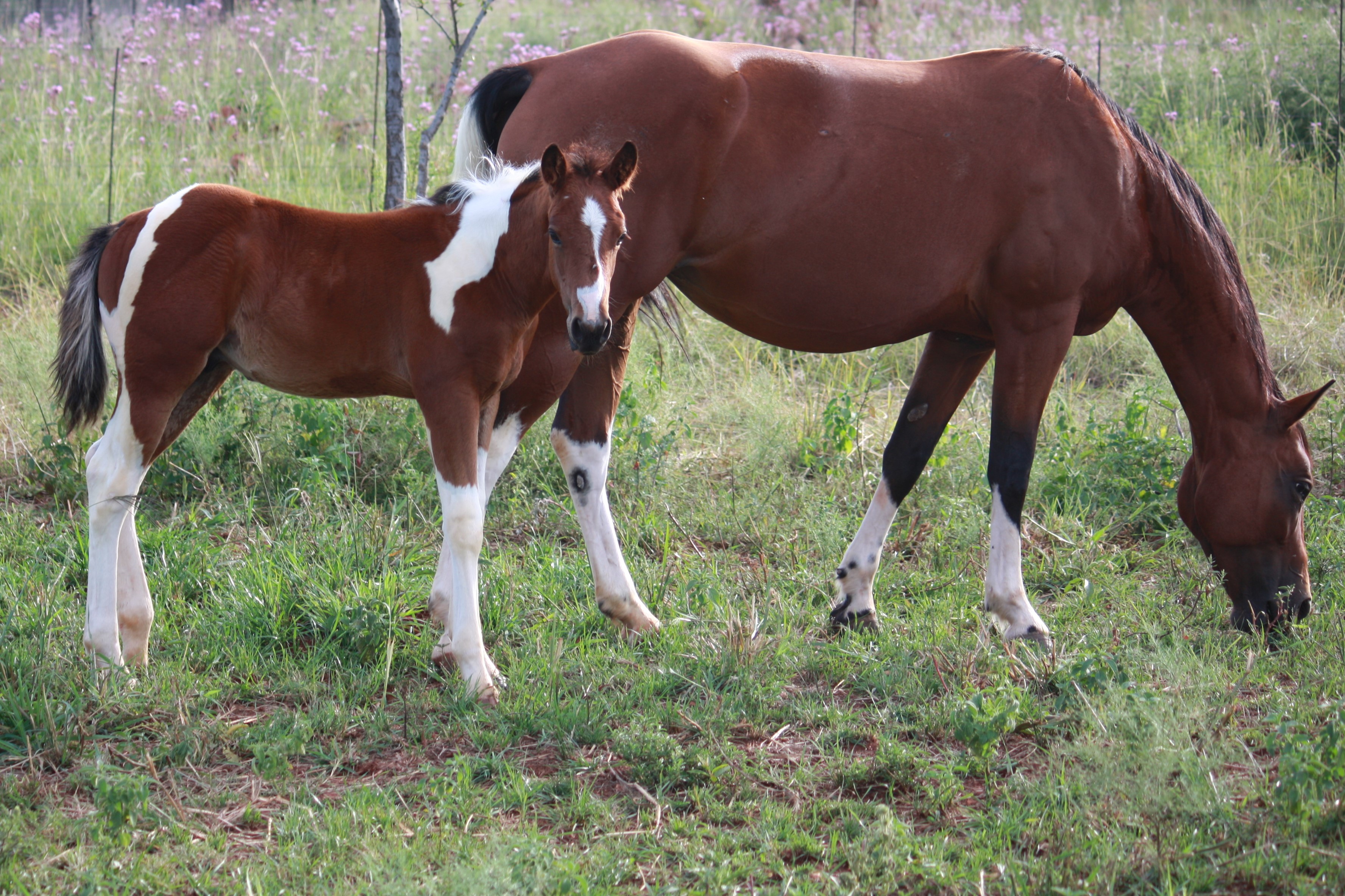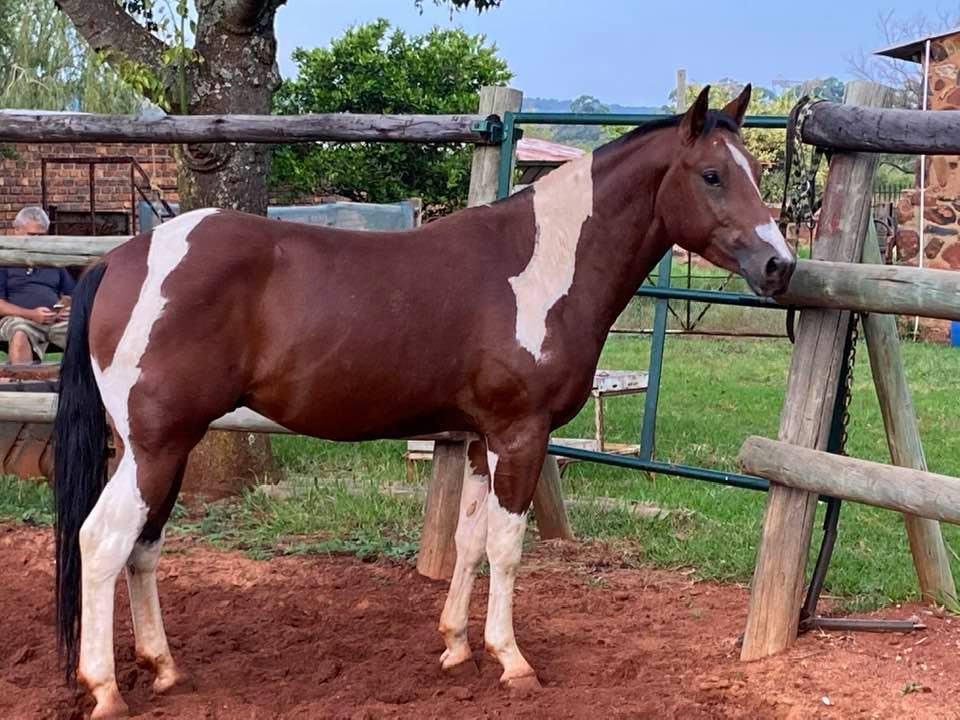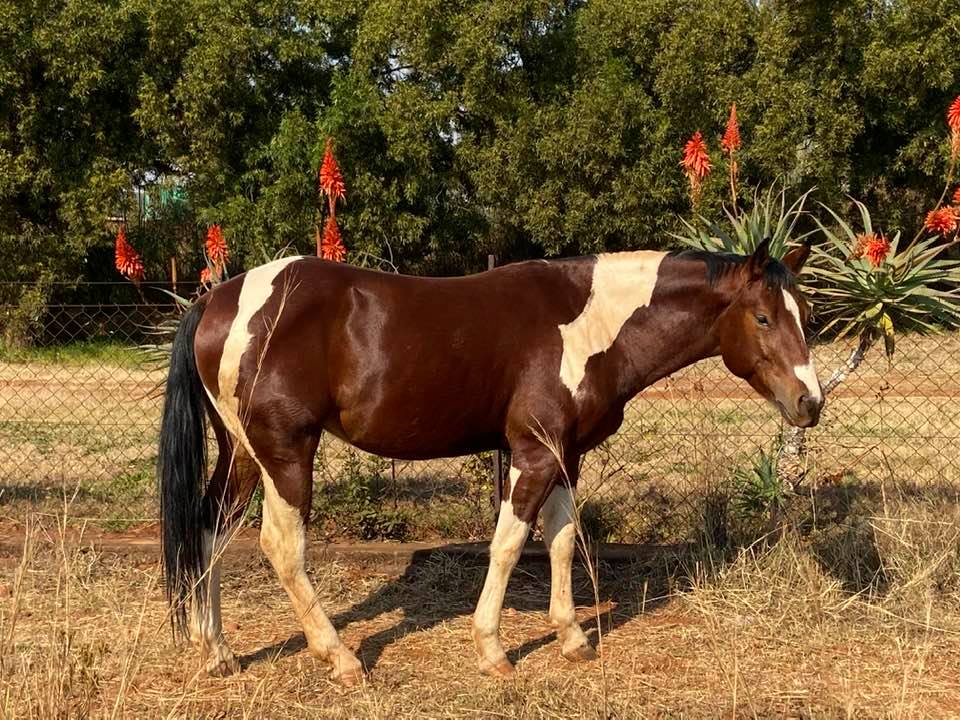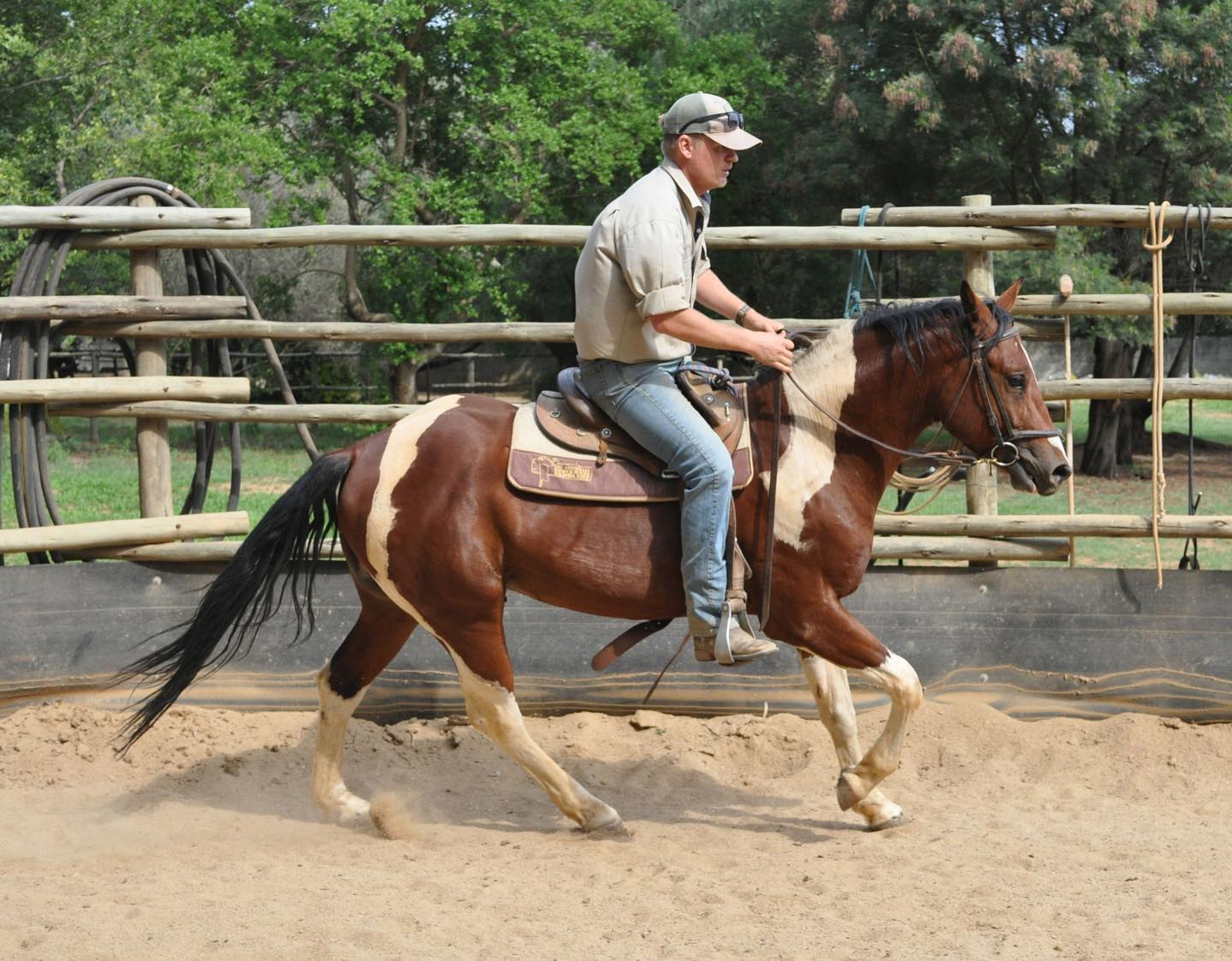 We have decided to add some colour to our stud with our APHA registered homozygous tobiano stud stallion, Amarillo Poco EazyMcQ. McQ is 5 panel N/N and listed as an APHA breeding stallion. Approved outcrosses are APHA registered mares, AQHA registered mares and Jockey Club registered Thoroughbred mares. McQ is being shown at APHSA/APHA afiiliated shows and RHSA shows. He is guarenteed to add colour to your solid Quarter Horse / Thoroughbred mares. He has 6 APHA foals on the ground. He was shown professionally in 2018 ended the year as APHA and APHSA high point earner at the National show in Parys 2018. From 2019 he is now being ridden and shown by a disabled rider showing his gentle temperament in taking care of his rider. McQ was gelded October 2017.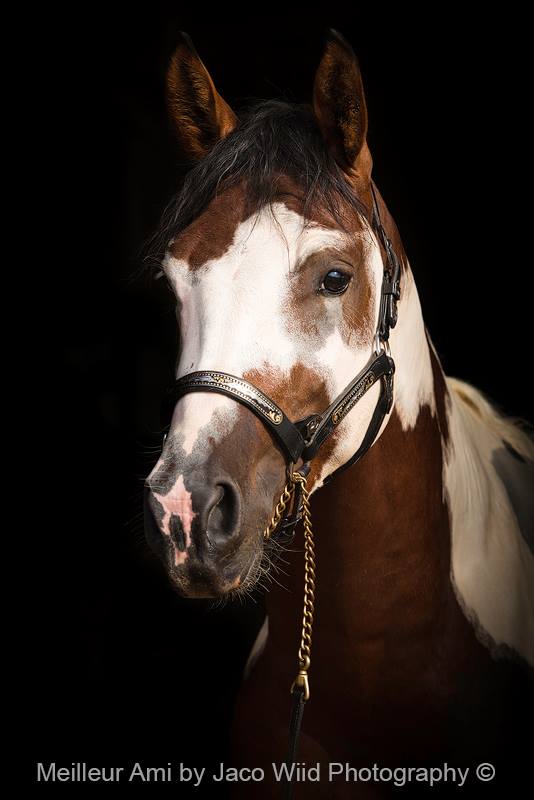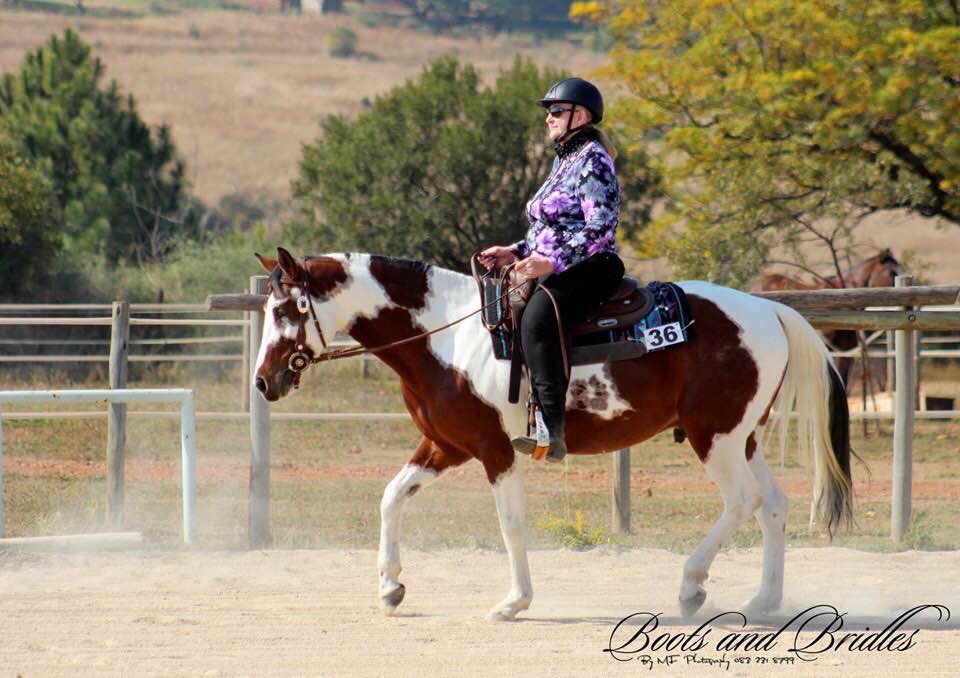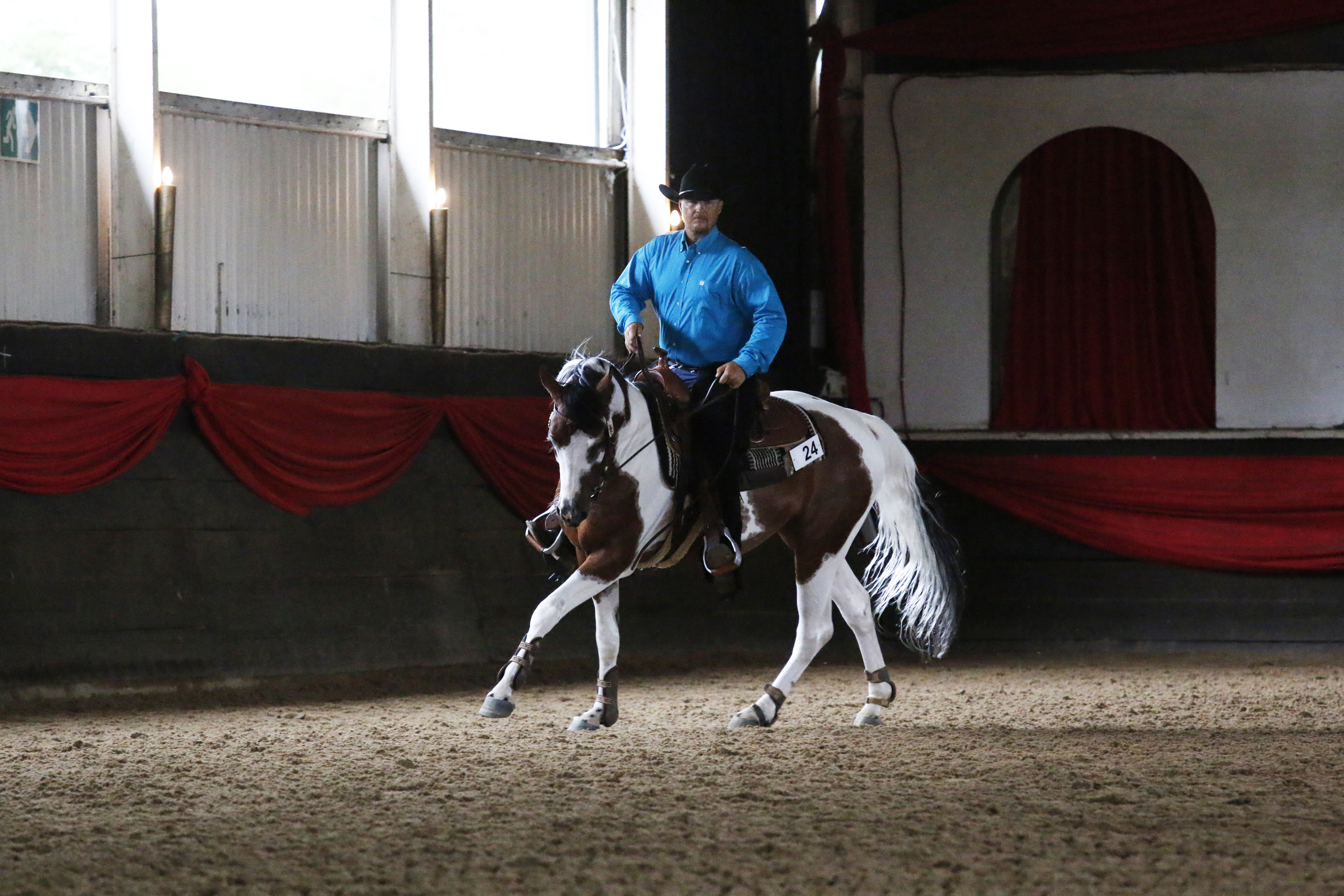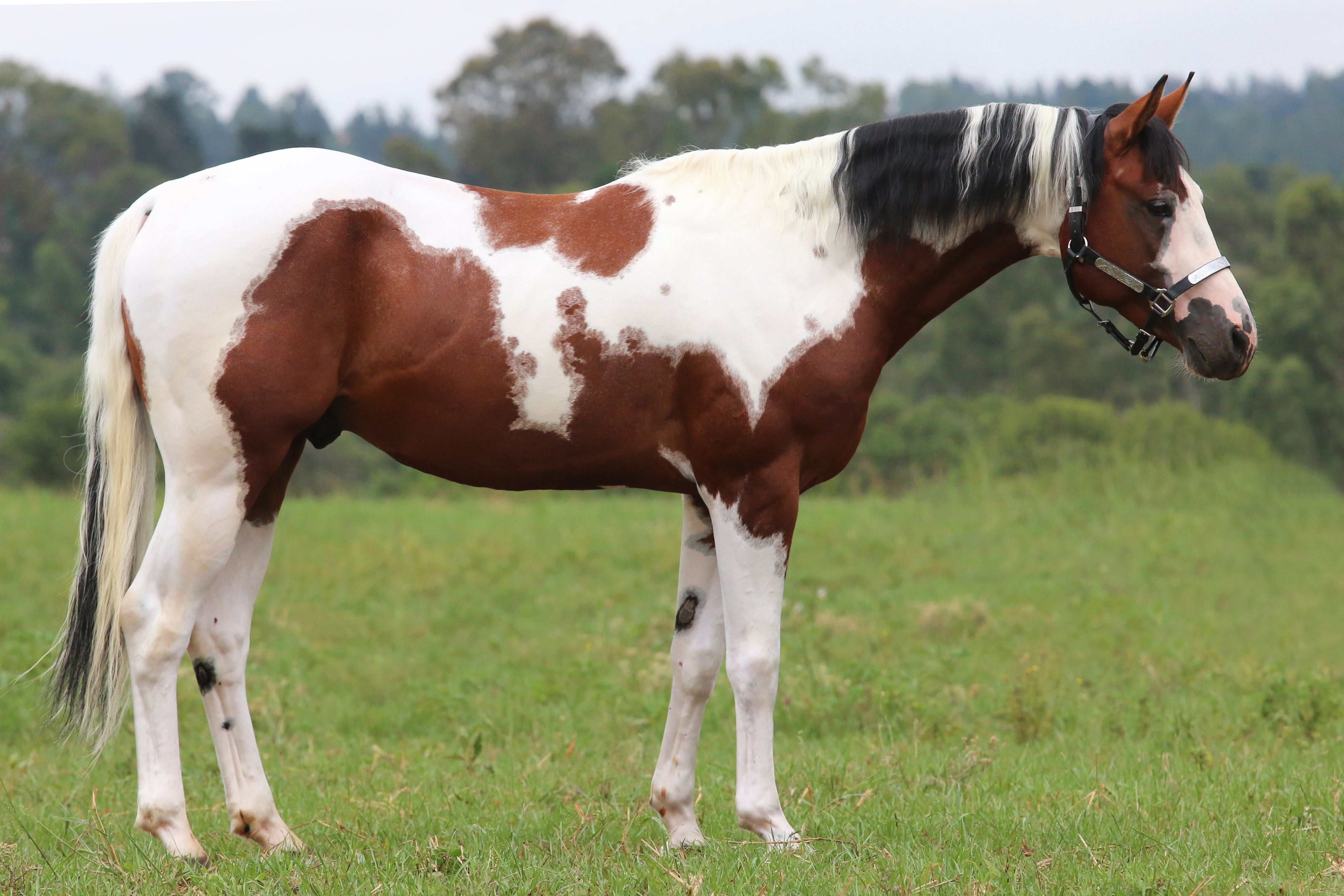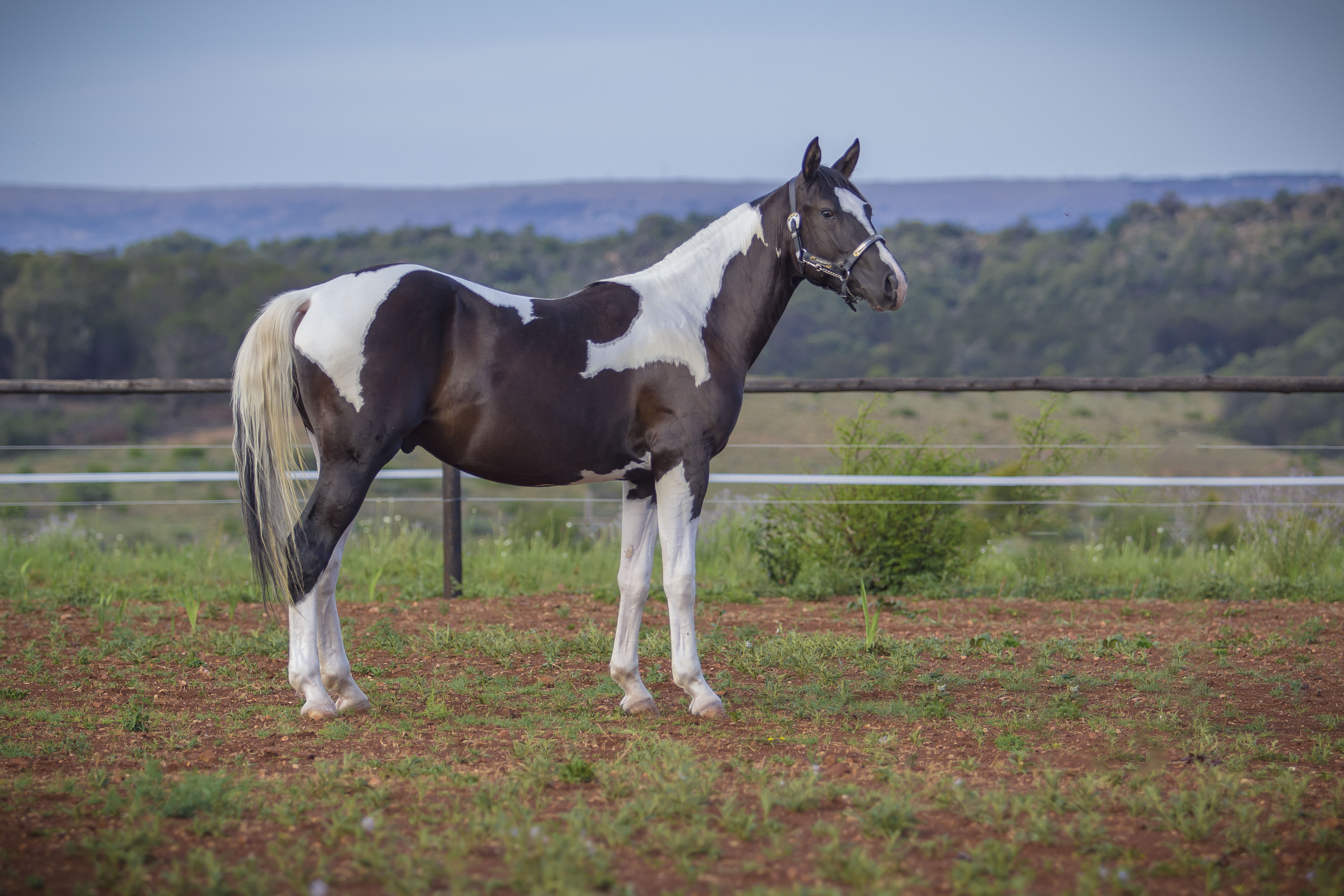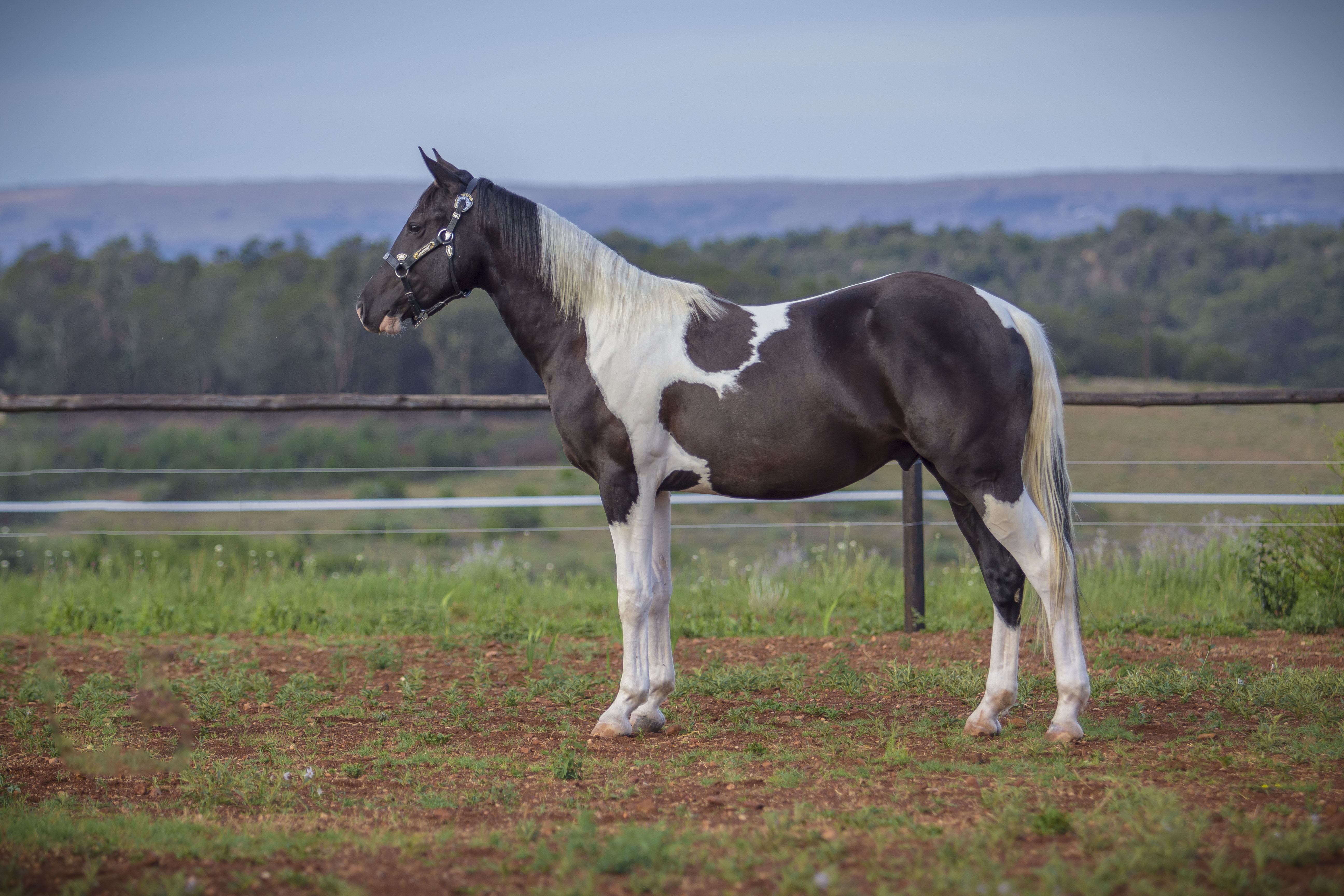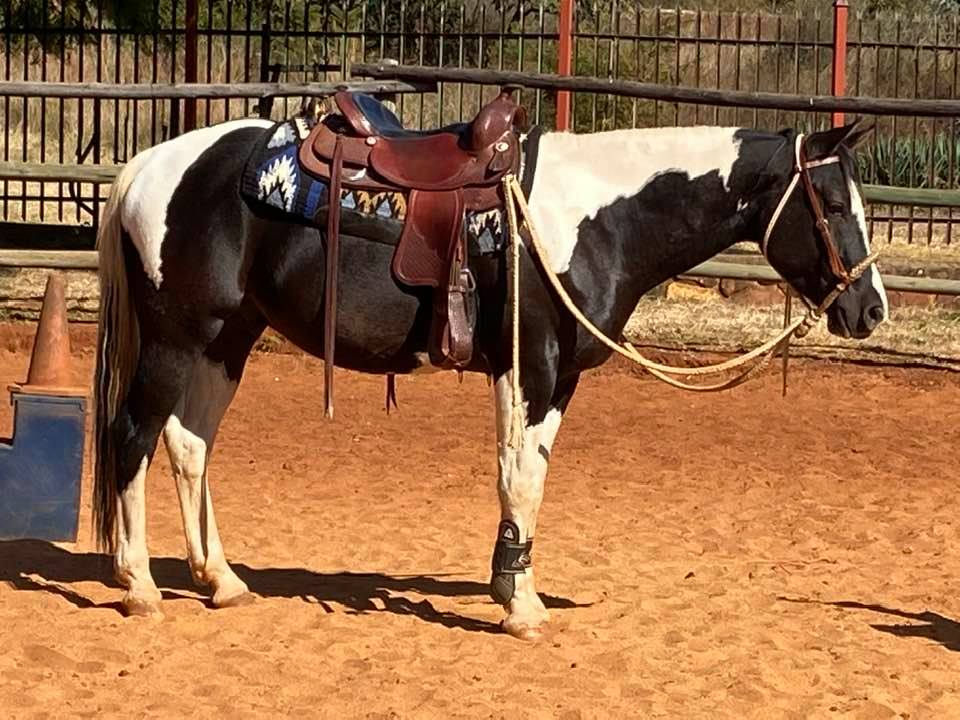 Uniquine McNiteFrost, d.o.b. 26/11/2016, black tobiano gelding. Breeding Amarillo Poco EazyMcQ (APHA) x CalVal Pardon My Dust (AQHA). He is standing 15.2h at 4 yo. This very athletic and laid back colt has been gelded and will be retained as a riding and show horse.
Tiaan's TopGun, d.o.b. 09/12/2007. This gelding has done it all and has been shown in western performance classes, western dressage, english dressage, has done loads of out rides and even did some cattle work. He is a phenomal horse that has taught kids to ride, takes care of novice riders and gives his all for experienced riders. He is now a happy hack and gets stuck teaching the young colt manners in his paddock when they start walking with him at a year old.